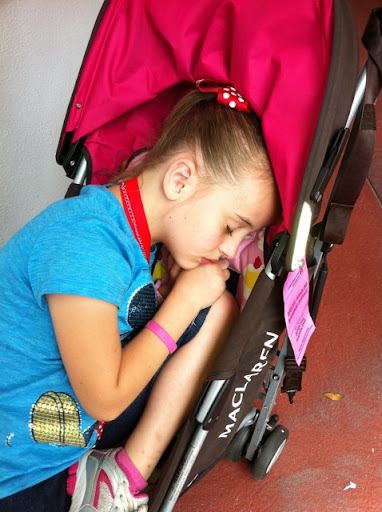 FUN can be so exhausting.
Other lessons learned today:
1. Swimsuit cover ups are not a substitute for actual clothing.
2. No matter your shape or size, no one, and I mean no one, should ever wear a tube top.
3. Leggings can not be worn as pants. Ever, ever, ever.
Disney World is just full of surprises.